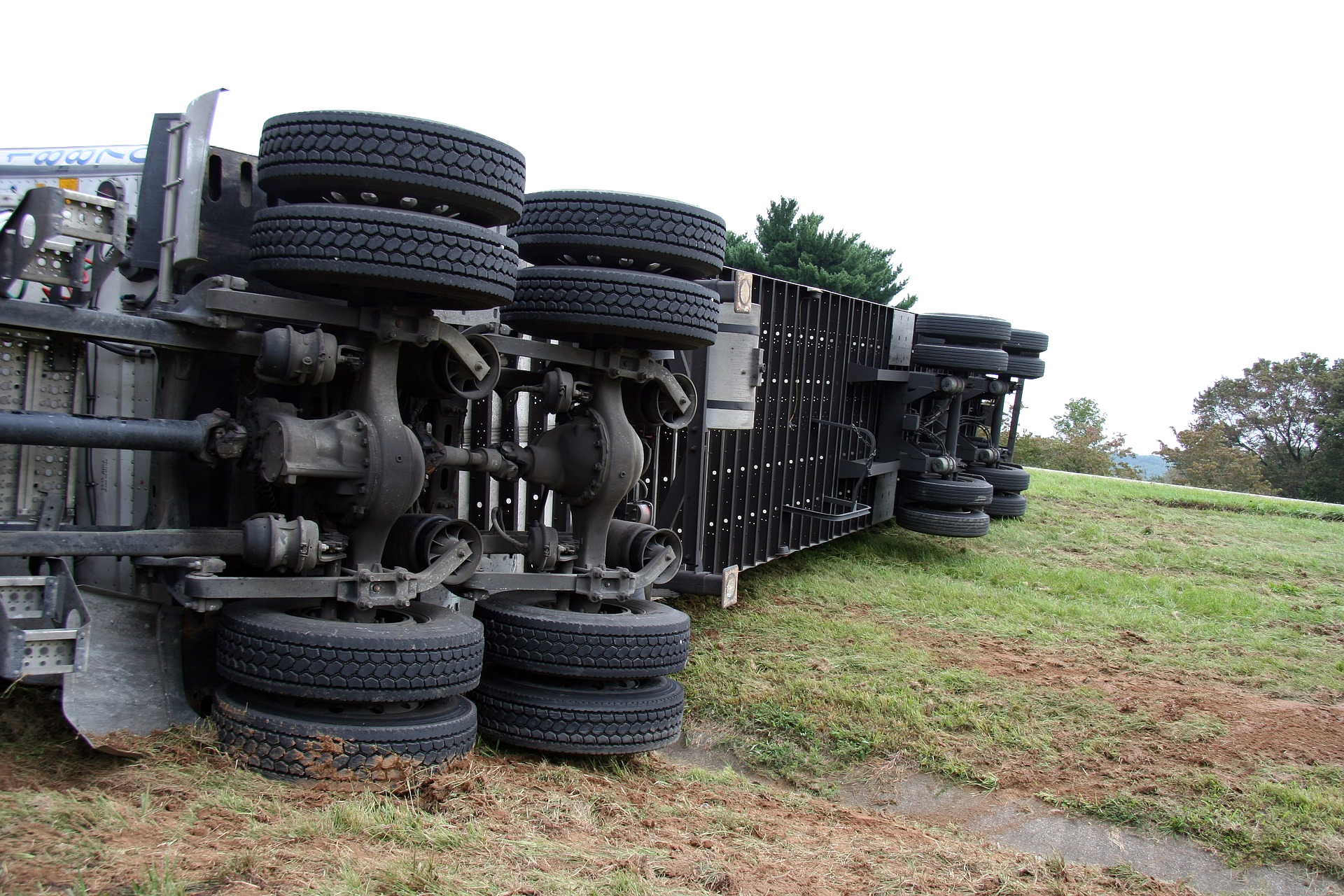 Common Causes of Trucking Accidents
Many people throughout New Jersey have seen many different sizes and types of trucks on the roadways. These are a frequent sight across the interstates and highways of the country.
Though they are a valuable part of the economy, carrying critical products from one location to another to meet the needs of quickly growing population, far too many trucking accidents leave a devastating toll in the form of injuries and fatalities. Many of these accidents are completely preventable because they were caused by driver error.

The National Center for Statistics and Analysis shows that trucking accidents in New Jersey and around the country are on the rise. Thousands of motorists are involved in fatal crashes with large trucks on an annual basis. A truck accident can lead to spinal cord injuries, back injuries, neck injuries, TBIs, paralysis or even death.
Impacts of Severe Trucking Accidents
Trucking accidents of all types cause various devastation on highways today. The sheer size and weight of a commercial big rig can make it much more likely to cause critical and life-threatening injuries.
Many of the most usual types of trucking accidents are caused by driver inexperience, inattentiveness, or reckless behavior. These include:

Jackknifing:

When a truck brakes hard and fast, it may cause the vehicle to jackknife, putting a 90-degree angle towards the front of the truck's cab.
Tire blowout:

A blowout could happen with any vehicle, causing devastating impacts for nearby cars.
Roll overs:

The size of a big rig means that if it rolls over and slides onto its side, innocent motorists can become trapped underneath the vehicle with no opportunity to get out of harm's way.
Rear-ends:

Since a fully loaded big rig can weigh 80,000 lbs., rear-end accidents can lead to severe property damage and catastrophic injuries, in addition to loss of life.
Blind spots:

A truck's blind spots make it difficult for them to see other vehicles changing lanes, meaning that adjacent vehicles could be crushed, hit, or forced off the road.
Wide turn:

When a truck driver swings too far to the left to make a right turn, it can collide with cars to the right squeezing them between the sidewalk and the truck or other obstacles.
Lost load:

An improperly loaded cargo or freight load can fall out, leading to multiple vehicle accidents.
Head on accidents:

If a truck driver is hurt in a head on crash with any other vehicle of any type, lifelong disabilities and fatal injuries may occur.
Underride:

When a vehicle suddenly stops, smaller vehicles can become lodged under the trailer for the truck. These underride accidents are some of the deadliest trucking accidents recorded in police reports.
T-Bone:

If a truck driver blows through a stop sign or a red light, there is a strong chance that it will strike another vehicle's side.
When you can show that the truck driver or the trucking company is negligent, you may be the one who has suffered extensive injuries. Filing a personal injury claim with the help of an experienced New Jersey trucking accident lawyer is the only way for you to recover full and fair compensation.
If you can't pay for your medical bills and your work future is uncertain, protect your rights under New Jersey personal injury law. Set aside time to schedule a consultation with an experienced truck accident lawyer who knows how to fight back against the trucking companies when you're the one who has suffered severe injuries. Multiple parties may be liable in such an accident, but if you wait too long to file a claim, you might lose out on vital support.
Protect Your Future with a Trucking Accident Claim
Given that your life may be forever changed by such a significant accident, you cannot afford to wait. You need to hire the services presented by an experienced and dedicated truck accident attorney who will do everything possible to help you recover the compensation you need in such an incident. Since you may be unable to go back to work, you need a truck accident lawyer who cares about your future and your family's future.