Examination of the Truck in New Jersey
Were you recently struck by a truck? These truck accidents yield severe injuries like paralysis and TBIs, so if you're struggling to move on with your life, know that you are not alone. You should have a dedicated personal injury lawyer in NJ who knows how to pursue trucking accident claims.
If you have recently been involved in an accident involving a truck or you know someone who has, there are many different legal aspects of your case that need to be handled immediately.

Basics of Black Boxes in Trucking Accidents
Accident reconstruction experts may be hired by your New Jersey trucking accident lawyer. The purpose of an accident reconstruction expert is to determine factors that may have caused the incident such as the time distance relationship between the other vehicle and the truck at the time of the accident, the point of impact, and speed. Retrieving data from the truck's black box is often a vital component of recovering this information.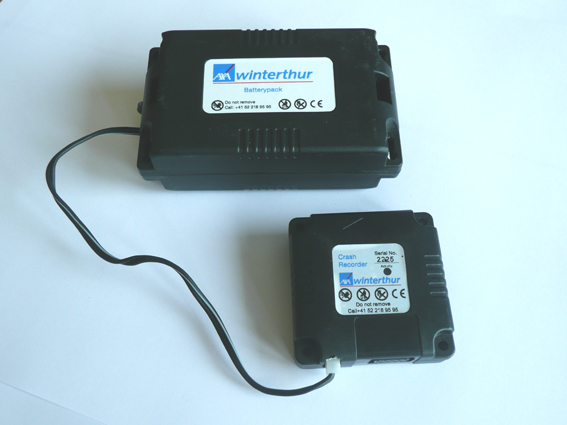 Black boxes can frequently erase data, meaning that your accident investigation attorney in New Jersey needs to get to the scene immediately. Inspecting a big rig or an 18-wheeler, including factors such as gauges, brakes, valves and pressure supply, lug nuts, studs, tread, hub and wheel assembly and other components, can evaluate whether or not there were any defective items on the truck that could have caused the accident.
Heavy commercial vehicles will have unique features that need to be investigated immediately by an experienced lawyer who has been working in this field for many years. If you are not clear about your rights and responsibilities after a trucking accident, you need to be walked through the various phases of your case with the help of a knowledgeable New Jersey trucking accident lawyer.
File a Timely Trucking Accident Claim
You cannot afford to wait when a trucking accident has occurred because the development of appropriate evidence in filing a personal injury claim needs to be done in a timely fashion. Do not allow too much time to lapse before you get help from an injury lawyer who is thoroughly experienced in handling trucking accident claims and who is prepared to do everything possible on your behalf.
Trucking accidents frequently leave behind devastating injuries or even fatalities. If you don't know what to do to protect yourself, you could find yourself facing catastrophic problems for your future such as inability to work or enjoy activities that were pleasant for you prior to the accident.
A trucking accident attorney who was prepared to examine the truck and use the evidence gleaned from this investigation in the support of your legal claim is a necessary protection for you and your loved ones.