Coronavirus Pandemic Update: Is Trucking Life Returning to Normal?
While truckers, companies, and the government have made great strides to protect the trucking industry from the coronavirus and get it back to normal, concerns still abound. Empty miles are up, new freight contracts are down, and more truckers than ever are out of work or dealing with reduced income. Many trucking accident lawyers are also concerned that commercial trucking accident rates are up due to the additional strains that are being placed on these highly skilled and experienced drivers.
Adaptability of the Trucking Industry
Trucking is a dynamic industry. Truckers and fleets have to be both flexible and adaptable in order to meet the needs of supply chains and those who rely on them. The industry's ability to be flexible was on full display when the coronavirus changed American life. Communities were in lockdown. Historically profitable supply chains withered as the demand was no longer there. But, increased demand in other segments led to new and expanding supply chains and increased opportunities elsewhere.
Greater support kicked in to help trucking overcome these new challenges. The government released a commercial routing assistance app to help truckers and dispatchers navigate circumstances that could change on the fly. Software developers who specialize in fleet management tools were also able to update their products very quickly in order to account for these new problems.
Relaxed Trucking Regulations
Federal and state governments also relaxed trucking regulations in order to make the aforementioned flexibility a smoother process. These emergency declarations temporarily eliminated many regulations for truckers transporting essential medical equipment. The inherent and requestable waivers also applied to sanitary supplies required for public safety, food and grocery essentials, equipment, and supplies needed to build temporary shelters and transportation for medical doctors, nurses, technicians, first responders, and so forth. These waivers cover a wide range of regulations, including:
Weight limits
Hours of service
Cargo restrictions
Mandatory rest periods
Weigh station requirements
CDL license renewal deadlines
Not all government responses to the coronavirus have worked in favor of truckers. Several states on the East Coast, for instance, closed travel centers on major interstate highways. This was done to discourage citizens from traveling. However, these travel centers are often truckers' only opportunity to fuel up, eat, use the restroom, and shower. These unintended consequences did lead to a reversal of the changes.
Assistance for Truckers
Another way that these essential workers are getting back to normal is through charity from their fellow Americans. While the trucking industry as a whole has rebounded fairly well, that does not tell the whole story. There are truckers and support personnel who have been furloughed, laid off, or had their hours reduced. Unemployment has made up the difference in many but not all of these cases. Employees who had their hours reduced as well as subcontractors were often not eligible for that relief. Not everyone who was furloughed or temporarily laid off was eligible, either. A number of private funds are available in order to close this gap and help in other ways. These programs include the:
Trucker Charity
Truckers Final Mile
Meals for 18 Wheels
St. Christopher Truckers Relief Fund
New Freight Contracts Have Declined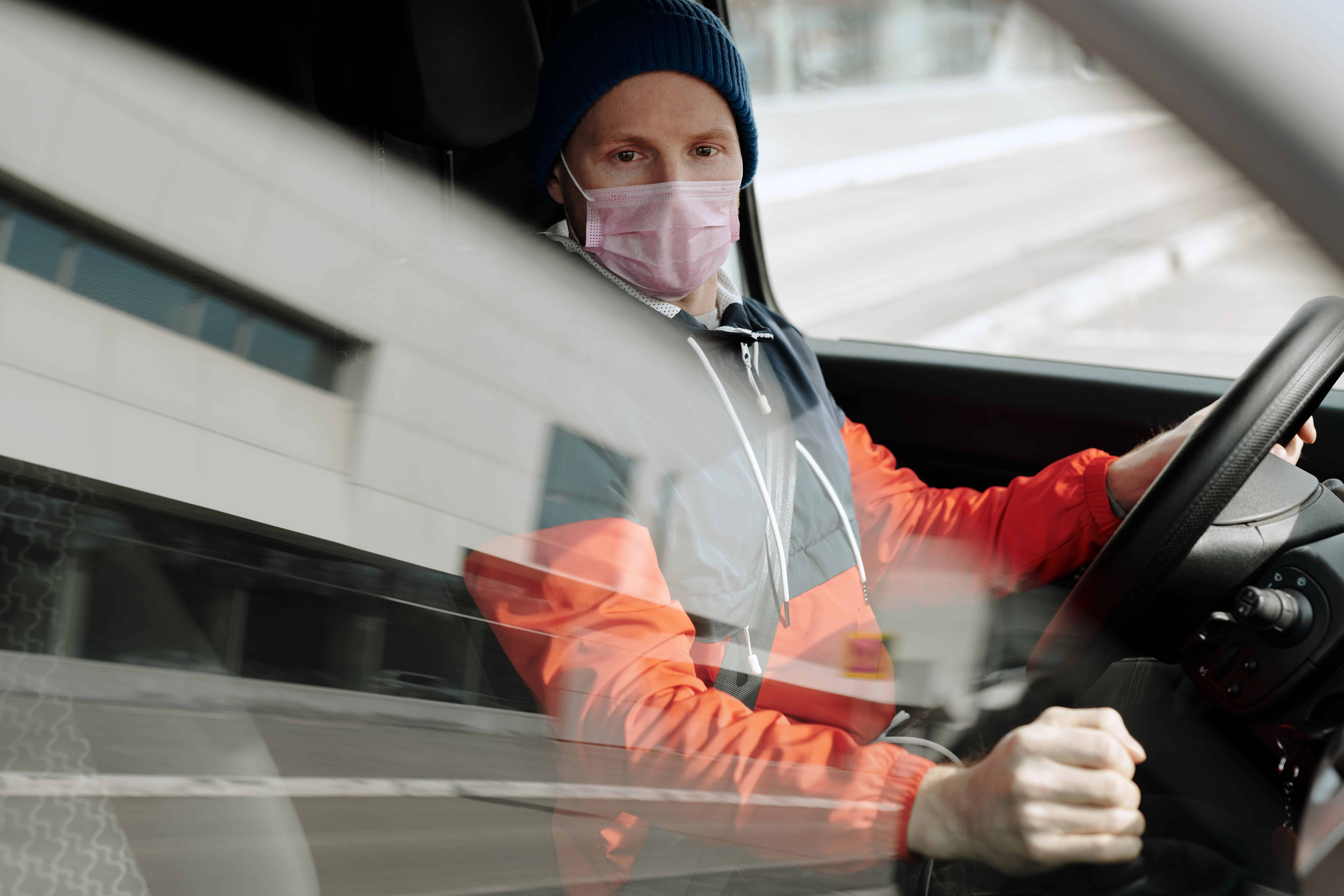 While trucking companies, truckers, the government, and charitable Americans have worked hard to get trucker life back to normal, there are some negative effects still being felt as well. In fact, new freight contracts — a metric used to measure industry growth — are down by a considerable amount. Some experts estimate that new freight contracts are down 90% worldwide. While an estimate for the United States is not yet available, we do know that India is down about 60%. India is usually a reasonable indicator for the U.S. due to the similarities in how both supply chains depend on their trucking industries. As we emerge from the current situation and the need for medical supplies and groceries returns to normal, it is unclear if new freight contracts will be able to balance that out in the short term.
Empty Miles Are Still Up
There are other pandemic-related problems facing the trucking industry that have not changed significantly for the better. Many truckers are still carrying loads that are under standard limits. Another important issue is that many trucks are making one-way trips. Under normal circumstances, the average truck will ship a load from point A to B, pick up a new load at point B, and ship it back to point A. There are attempts to correct this. Convoy is an example of a freight brokerage platform that seeks to pair truckers with loads in order to ease the financial strain on truckers as well as mitigate the environmental costs associated with non-revenue miles.
Small Carriers and Independent Contractors at Risk of Coronavirus Economy Problems
Some larger carries may be starting to notice things getting better, but smaller carriers and independent contractors are struggling. While rates initially surged, competition among independents is so fierce right now that some are accepting rates low enough to harm that segment of the industry. The American Trucking Associations warns that 91 percent of all trucking companies rely on truckers who take one-off jobs. The ATA is concerned that a significant portion of small to mid-size companies will fold and that many independent truckers will seek career changes, which would lead to a trucker shortage down the line.
When Will Trucking Life Get Back to Normal?
Life for truckers will get back to normal when life returns to normal for the average person. Consider that restaurant and bar deliveries are mainstays of the trucking industry. While reduced capacities and outdoor serving has certainly helped, the restaurant industry is still reeling. There is great concern that without additional aid, many of the smaller restaurants and bars will go out of business.
Trucking Accident Frequency May Be Up Due to Coronavirus Effects
While it is still too early for definitive statistics, early data indicates that while overall traffic accidents are down, accidents involving commercial trucks are up. With stay-at-home orders, it makes sense that traffic accidents would occur at a lower rate. Trucking is as active as ever, however. More routes are often required to achieve similar results, and trucking accident lawyers worry that many truckers are working harder and for longer periods, which may be leading to additional accidents.
Get the Legal Assistance You Need
Truckers are among our most important essential workers. They are considered heroes by many, but accidents do happen. These professionals may be even more prone to mistakes during these trying times. If you or a loved one has been involved in an automotive accident with a commercial truck, Rebenack Aronow & Mascolo, L.L.P., would like to help. RAM Law takes on cases involving trucking accidents in New Jersey, and we provide consultations at no cost and without obligation. You can reach both our New Brunswick and Somerville offices by calling us at (732) 394-1549 today, or you can contact us via email to schedule your consultation with a trucking accident lawyer.