The Influx of New Truckers Could Be a Road Hazard
According to a road safety study, new truck drivers may be more dangerous than older truck drivers. The study found that inexperience plays a bigger role in truck accidents than age.
The Truck Driver Population Is Aging
Trucking is one of the most physically and mentally demanding occupations in the country, so it's no surprise that aging truck drivers are looking to retire. But when a highway veteran is ready to park his or her big rig for the last time, who will be there to fill his or her seat?
A major problem facing the trucking industry right now is a lack of new drivers to replace retirees. The situation has led to a serious shortage of truck drivers that has been described as "dire" by the Virginia Tech Transportation Institution (VTTI). Truckers are an essential part of our country's infrastructure and economy, and we need plenty of them to keep things moving.
Hiring New Truckers Can Be Risky
While hiring lots of new truckers seems like the obvious answer to the truck driver shortage, a huge hiring blitz could be risky. With a sudden surge of new commercial truck drivers, our nation's roads would be filled with inexperienced drivers who are operating heavy-duty vehicles. To understand the risks of hiring too many new truck drivers at once, the VTTI looked at crash data and compared it to driver age and experience level.
In its 2020 study, Commercial Motor Vehicle Driver Risk Based on Age and Driving Experience, the VTTI examined the driving records of 9,000 truckers between the ages of 21 and 65. The truckers who were involved in the study had between six months and 30 years of driving experience. Researchers compared the drivers' truck accident records as well as their moving violation records.
According to the study, driver inexperience and driver age can both contribute to higher truck accident rates. However, inexperience was found to be a bigger problem when it comes to trucking safety than age. Researchers say that truck drivers are more likely to crash if they are new to the job regardless of how old they are.
The Most Dangerous Truckers
Statistically speaking, the most dangerous part of any truck driver's career is his or her first year of professional driving. During this first year, a newbie trucker is more likely to get into an accident than he or she will ever be regardless of his or her age.
Researchers found that the most dangerous truckers on the road are those that have a combination of inexperience and older age. If a 55-year-old man or woman decides to launch an encore career as a long-haul trucker, for example, he or she will be at the highest risk of being charged with a moving violation or getting into an accident.
The Truck Industry Opposes Training Guidelines
If inexperienced truck drivers are responsible for the most truck driving accidents, the solution to this problem could be more training. However, the trucking industry has opposed guidelines that would require new truckers to have real-world driving experience.
The Entry-Level Driver Training rule that was established in 2017 was stripped of many of the safety precautions that it had in its original version. When the rule was first written, new drivers would have been required to spend a lot more time behind the wheel. The original rule required trainees to have:
30 hours of total driving time
10 hours of highway driving time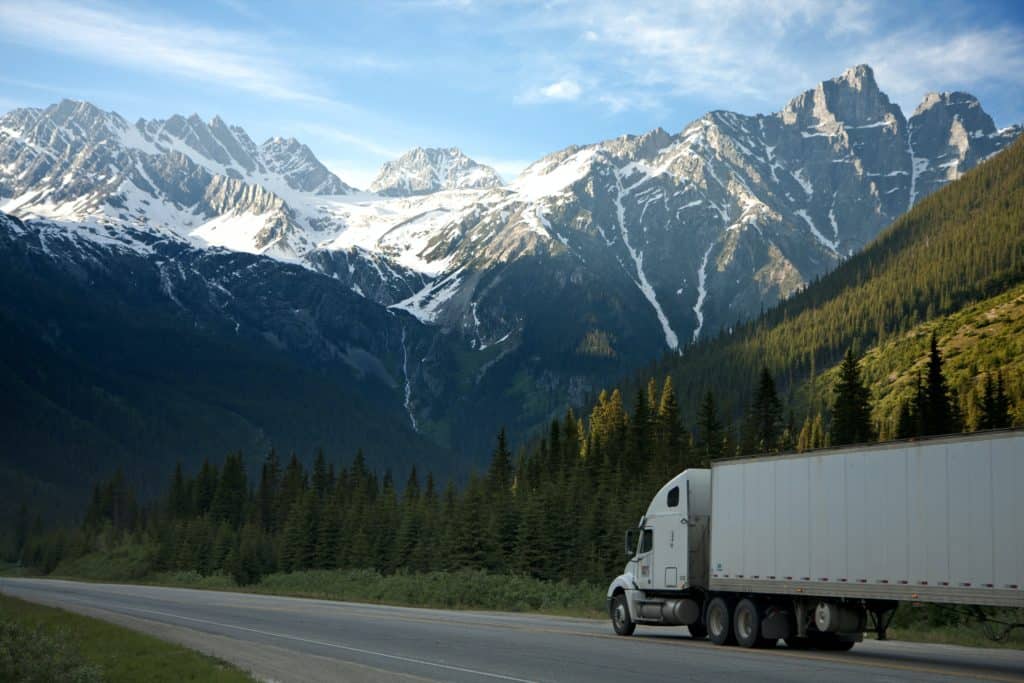 The original rule was revised heavily after intense opposition from the trucking industry. As it currently stands, the rule only requires new truck drivers to score high enough on a training test before they are allowed to drive commercially. What's more, the trucking industry continues to oppose the implementation of these light training guidelines. The Entry-Level Driver Training rule has been suspended until 2022.
How Much Training Do New Truckers Get?
Many people are shocked when they learn that truck drivers are not required to go through training before they apply for a commercial driver's license (CDL). Unless truck driver training is mandated by his or her state, a would-be trucker can begin applying for a commercial driver's license without ever having sat inside of a truck cabin. The basic steps to obtain a CDL under current Federal Motor Carrier Safety Administration (FMCSA) guidelines include:
Passing the written test
Obtaining a commercial learner's permit
Possessing the learner's permit for 14 days
Passing the road skills test
Other requirements, such as passing a vision test and submitting proof of residency, are standard for any regular driver's license application. The requirement for CDL drivers to be at least 21 years of age only applies to individuals who intend to travel interstate. Hypothetically, a senior in high school who wants to make truck deliveries around New Jersey could apply for a CDL on his or her 18th birthday with no prior truck driver training. Of course, passing the road skills test would likely require a bit of practice beforehand.
Who Pays the Consequences?
Truck driver inexperience can have serious consequences, especially when new truck drivers are expected to work long hours without getting the proper rest. When a large commercial truck is involved in a multi-car crash, it's usually the occupants of smaller passenger cars that end up being killed or seriously injured.
When truck accident victims survive a near-fatal crash, many are left with life-altering injuries. A permanent loss of income compounded by medical bills and the expense of a wrecked vehicle can be financially devastating for these victims. The emotional impact of a truck accident, which may include post-traumatic stress, can change a person's life and limit his or her future income opportunities.
Sometimes, the process of recovering financial compensation after a truck accident can be overwhelming for victims. With aggressive trucking insurance companies to deal with, many injured victims end up accepting smaller settlements than their injuries call for. A lack of appropriate compensation for injuries could lead to more problems down the line.
What to Do If You Were Injured in a Truck Accident
If your injuries from a truck accident have resulted in severe physical, emotional and financial damages, you may want to contact a trucking accident attorney for assistance. During the aftermath of a serious wreck, a trucking accident attorney may be able to help you pursue financial compensation so that you can focus all your energy on your recovery.
Truck accidents are different from most passenger car accidents in that there are usually several liable parties involved. An attorney may be able to help you to recover compensation from all the people and companies that were responsible for the truck driver's negligence. In some cases, trucking companies that knowingly hire inexperienced drivers can be held liable when those drivers get into accidents.
Contact Rebenack Aronow & Mascolo, L.L.P. in New Jersey at (732) 394-1549 for a free case review. We have offices located in New Brunswick, Somerville and Freehold.